Cement grouting pump machine concrete pump machine mortar delivery pump machine
20m3/h Capacity Portable Concrete Pump 2019 for sale
Diesel small portable concrete pump price mini concrete pump
Applications of diesel cement pump:
The diesel concrete pump is very suitable for bridge, road, urban construction and other construction sites. Besides, with high quality, the machine can convey concrete mortar, slurry mortar and fine stone aggregate concrete.

1.High suction, the actual pumping efficiency reaches 80% of the theoretical value.
2.More optimized configuration, using imported hydraulic parts and electrical components, greatly improving the reliability of equipment.
3.The unique distribution oil channel buffer technology ensures that the S tube swings in place and extends the service life of the S tube.
4.The lubrication system adopts forced filtration and pre-pressure double-pump energy-saving automatic centralized oil supply system, which provides sufficient oil supply, better lubrication effect and saves consumption, and decreases more than 50% of consumption compared with ordinary continuous oil injection.
5.The application of new wear-resistant materials and welding processes has doubled the service life of commonly used wearing parts.
6.The power system uses the international brand hydraulic main pump, and the motor uses domestic famous brands to provide strong power.
7.The unique open hydraulic system and proprietary hydraulic buffering technology make the system have less commutation shock and less heat.
Features of diesel concrete pumps:
1. The hydraulic system can extend component life, improve equipment reliability, reduce the failure rate and reduce maintenance costs.
2. High delivery pressure can meet the demand of high-rise and long distance projects.
3. The small model is light, easy to move, suitable for small construction projects.
4. High-quality wear resistant alloy components for long service-life.
5. It's adopted internationally hydraulically driven wet spray technology.
Specification
Model

JXSD-20

Theoretical maximum output

20

m³/h

Max Concrete Pumping Pressure

13mpa

Distribution valve type

S

valve

Allow to pass the largest bone size

<3cm

Power

46kw

Rated Speed

1480r/min

Hydraulic system form

Electronic control form

Concrete cylinder Diameter/stroke(mm)

140mm/960

Hydraulic oil cooling method

Wind cooling

Oil Cylinder stroke

850mm

Vertical conveying distance

70

Horizontal delivery distance

180

Pipe diameter

100mm

Total Weight

130

0kg

Dimensions

3000x1200x1600mm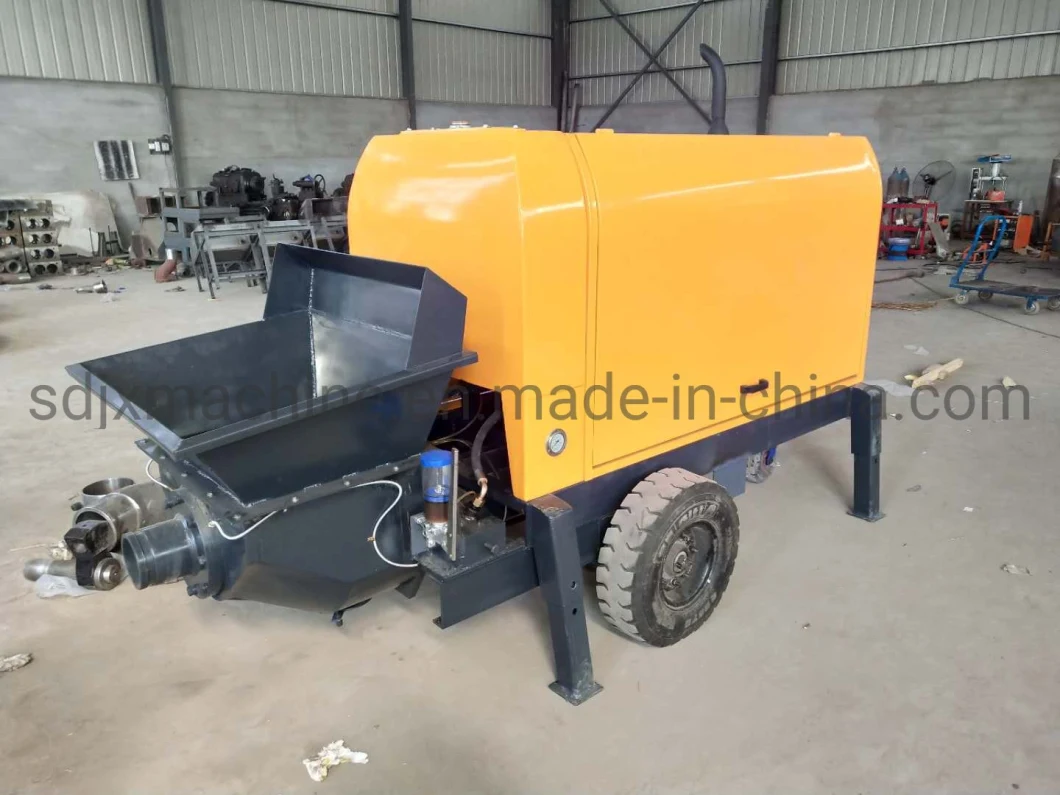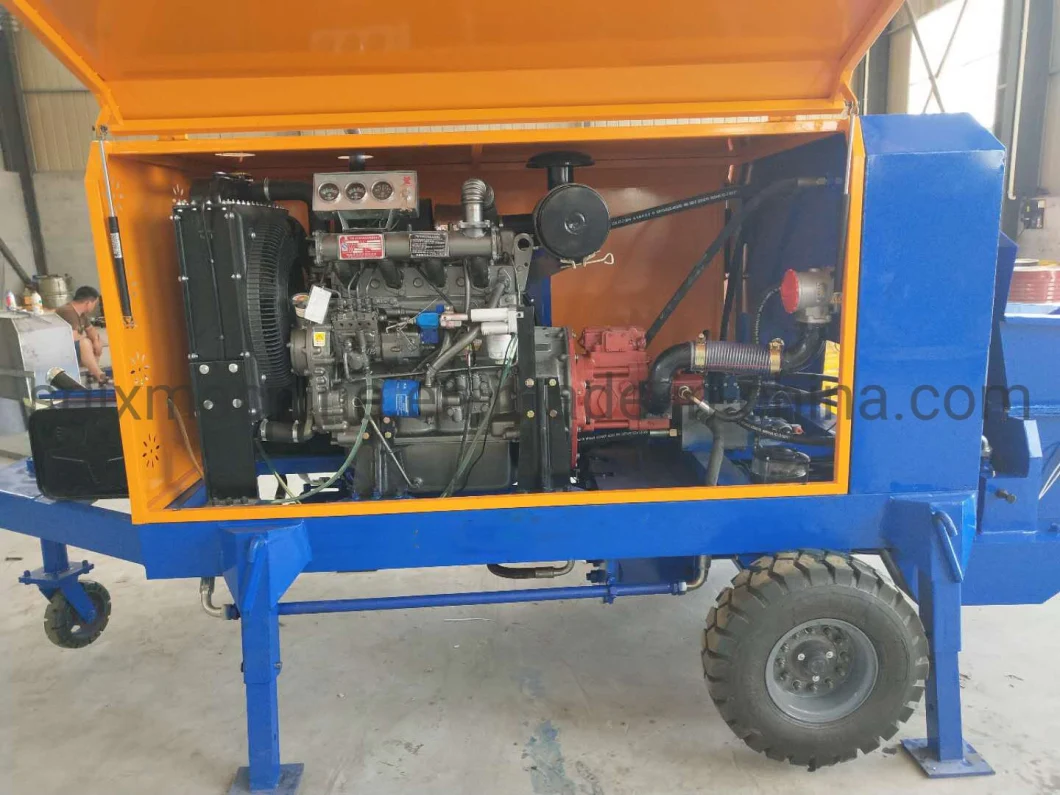 Newly developed secondary structure concrete pump can deliery concrete, mortar, cement, fireproof material, etc.
It is suitable for fine stone concrete transportation to higher construction floor column pouring.
It is the smallest concrete pump in China, mainly for some special construction conditions or narrow sites, which is inconvenience in work or difficult to complete the construction schedule.
This machine is widely used in floor heating, heat insulation and light foaming cement, transportation of mortar and small orthopedic concrete, transportation of fireproof and thermal insulation materials, concrete scale transportation of various construction projects, and
transportation of high-rise building mortar and fine stone concrete, secondary structural column filling, various pressure grouting
in reservoirs, hydropower stations, ports, docks, foundation treatment, weak foundation, reinforcement grouting, tunnels, subways, backfill grouting bolt support in mine construction, fine stone concrete in floor heating project, especially large-area, high-efficiency construction of filled layers or mortar-filled layers.
>>Hydraulic system adopts independent three-loop control, high reliability glass plate and cutting ring are with hard alloy, wear resistance and long service life.
>>Pump mechanism uses a two-cylinder piston, with advanced performance and good continuity.
>>Electrical components such as contactors and push button switches are reliable in operation, simple in control circuit, and equipped with switches for easy operation.
>>The main seals are made of high-quality seals to prevent internal and external leakage of the hydraulic system.