oleraance of size:

±0.05mm(outer diameter).
OD:
21mm
~416mm
Wall thickness:
0.8mm
~20mm
Technique:
Cold drawing
Standard:
ASME SA192/SA179, GB/T8162, GB/T8163, GB/T3639, DIN2391-2
Steel material:
20#(AISI 1020/DIN1.0402 C22), 45#(ASTM 1045,DIN45), 20Cr, Q345B, etc
We are professional manufacturer of cold drawn seamless steel pipe in China. Our seamless steel pipe with very high precision of size
Usage:
widely used for mechanical processing, Automobile industry, hydraulic equipments
Advantages of our high precision seamless steel pipe:
1. Smaller caliber
2. Accept small qty order
3.
Good surface treatment
4.
The pipe with superior performance, suitable for mechanical making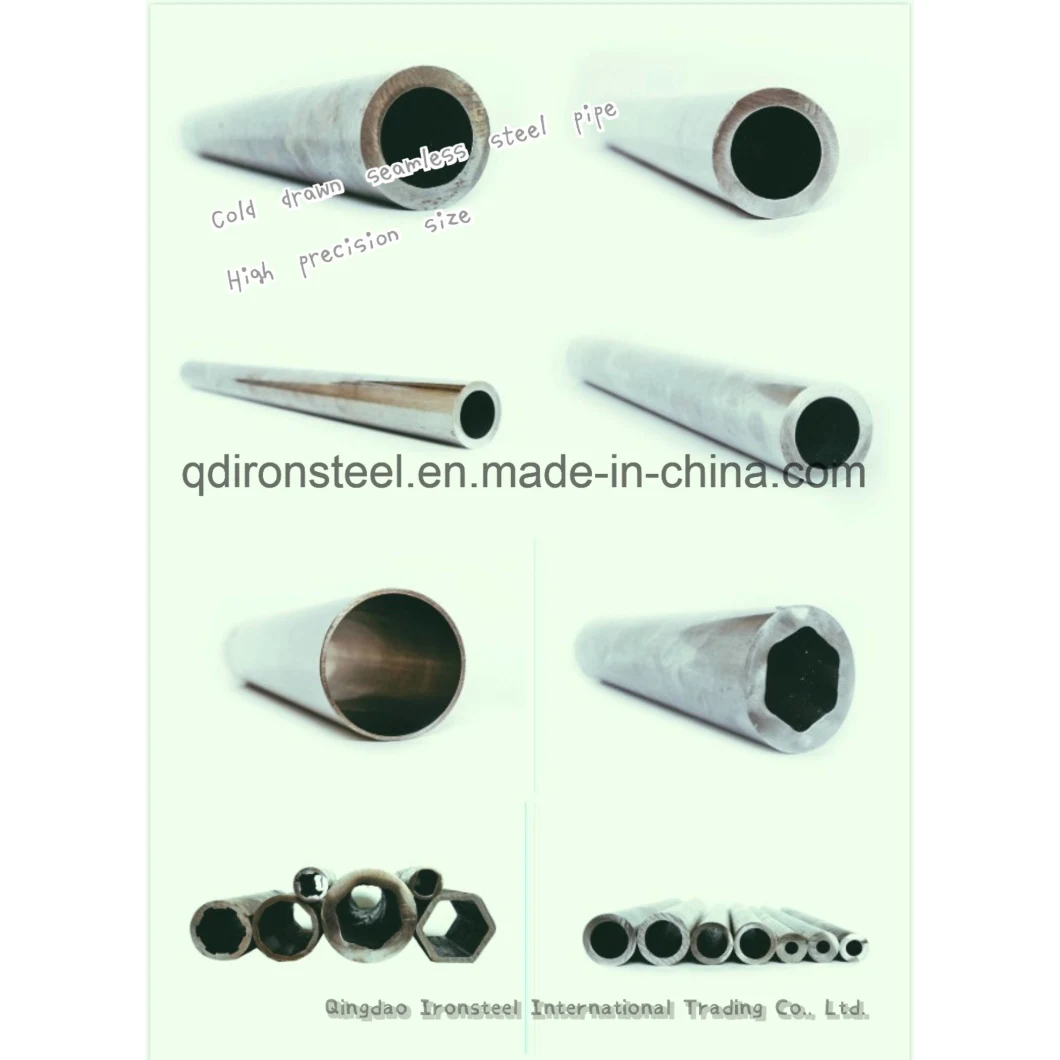 Accurate size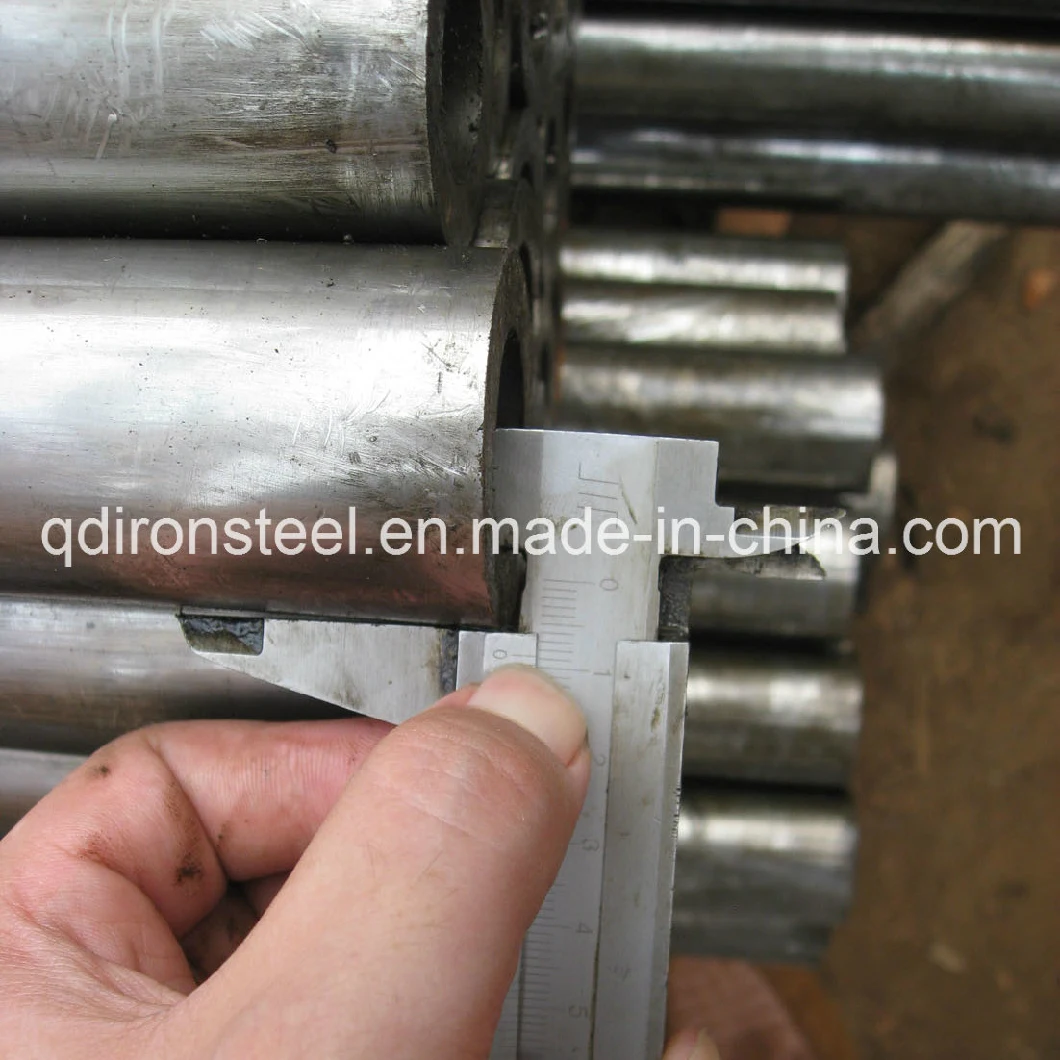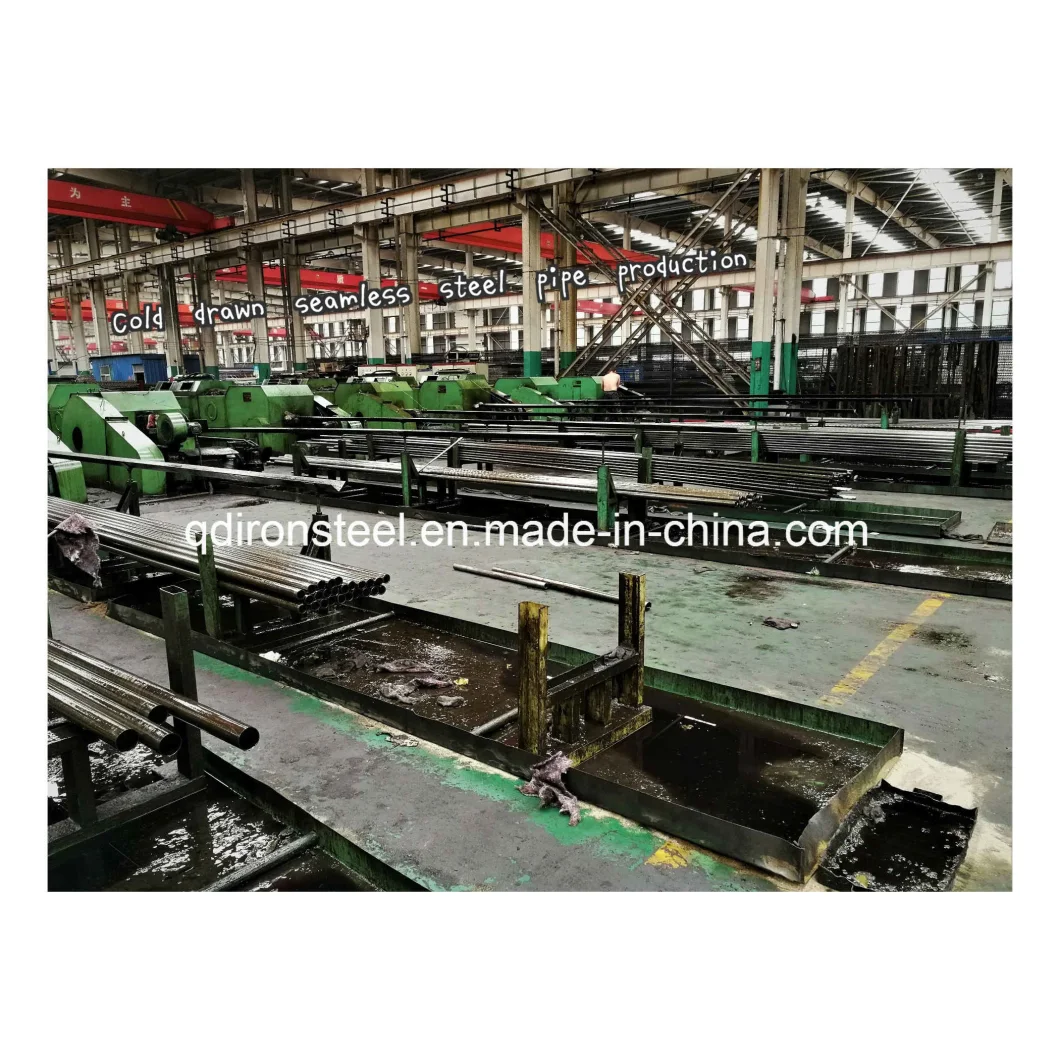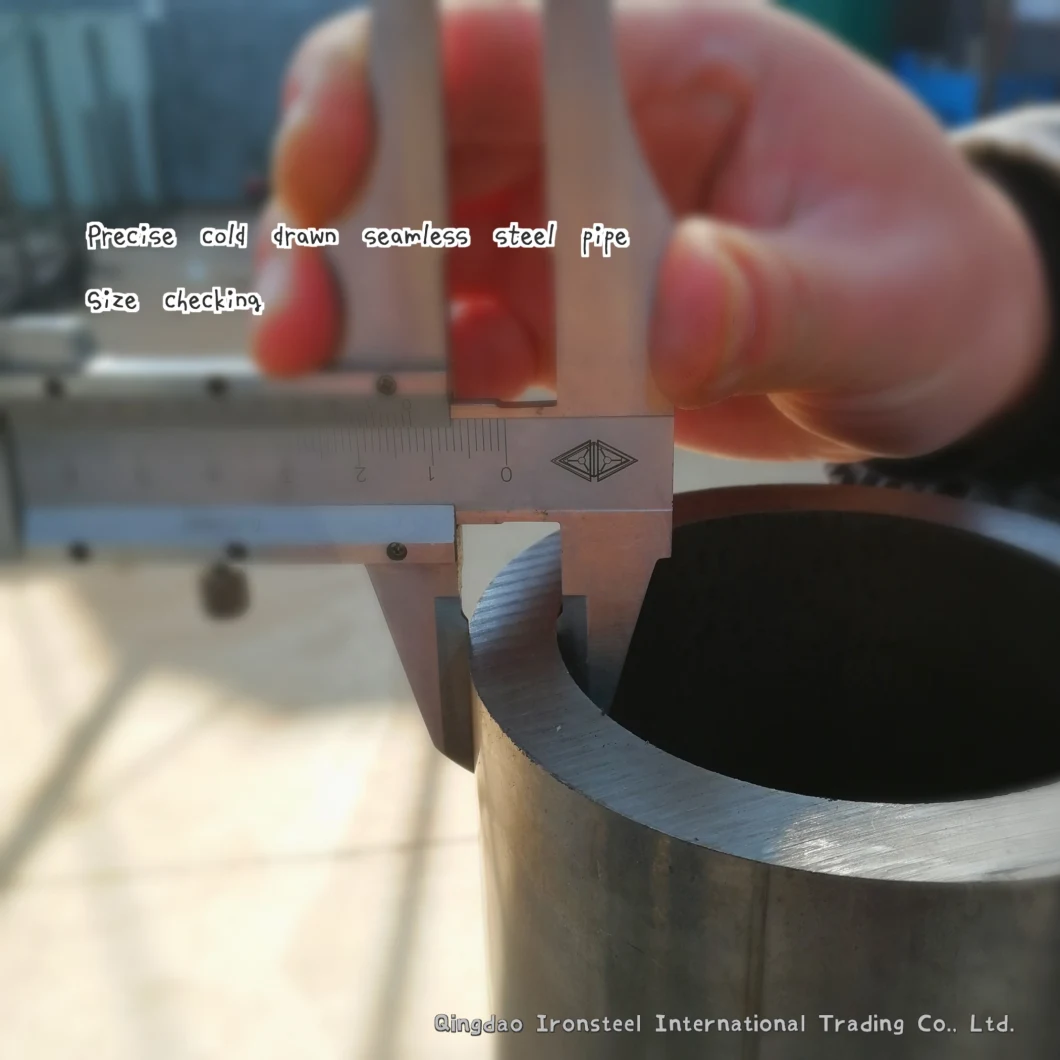 Anti-corrosion Packing
Final Supply Conditions
| | | |
| --- | --- | --- |
| Designation | Symbol | Description |
| Cold finished (hard) | BK | Tubes do not undergo heat treatment following the final cold forming and,thus, have a rather high resistance to deformation |
| Cold finished (soft) | BKW | The final heat treatment is followed by cold drawing involving limited deformation.Appropriate further processing allows a certain degree of cold forming(e.g. bending expanding). |
| Cold finished and stress-relleved | BKS | Heat treatment is applled following the last cold forming process. Subject to appropriate processing conditions, the increase in the residual stresses involved enables both forming and machining to a certain degree |
| Annealed | GBK | The last cold forming process is followed by annealing in a controlled atmosphere |
| Normalized | NBK | The last cold forming process is followed by annealing above the upper transformation point in a controlled atmosphere |
Preicision Seamless Tube Size List
| | | | | | | | |
| --- | --- | --- | --- | --- | --- | --- | --- |
| OD (mm) | Thickness (mm) | OD (mm) | Thickness (mm) | OD (mm) | Thickness (mm) | OD (mm) | Thickness (mm) |
| Φ13.1 | 1.5-3 | Φ35.5 | 1.5-7 | Φ46.1 | 1.5-10 | Φ93 | 1.5-15 |
| Φ19.25 | 1.5-5 | Φ35.9 | 1.5-7 | Φ47.8 | 1.5-10 | Φ19-Φ121 | 1.5-15 |
| Φ22 | 1.5-5 | Φ36.6 | 1.5-7 | Φ49.2 | 1.5-10 | | |
| Φ22.2 | 1.5-5 | Φ38 | 1.5-8 | Φ49.5 | 1.5-10 | | |
| Φ25 | 1.5-6 | Φ38.4 | 1.5-8 | Φ52.3 | 1.5-10 | | |
| Φ26.3 | 1.5-6 | Φ40 | 1.5-10 | Φ53.8 | 1.5-10 | | |
| Φ27 | 1.5-6 | Φ40.2 | 1.5-10 | Φ57 | 1.5-10 | | |
| Φ28 | 1.5-6 | Φ40.9 | 1.5-10 | Φ59 | 1.5-10 | | |
| Φ30 | 1.5-6 | Φ41.3 | 1.5-10 | Φ60 | 1.5-11 | | |
| Φ30.25 | 1.5-6 | Φ41.6 | 1.5-10 | Φ62.5 | 1.5-11 | | |
| Φ30.9 | 1.5-6 | Φ42 | 1.5-10 | Φ74 | 1.5-11 | | |
| Φ31 | 1.5-7 | Φ43 | 1.5-10 | Φ75 | 1.5-11 | | |
| Φ32 | 1.5-7 | Φ44.5 | 1.5-10 | Φ76 | 1.5-11 | | |
| Φ35 | 1.5-7 | Φ45.8 | 1.5-10 | Φ89 | 1.5-15 | | |
Chemical Composition of seamless steel pipe
Material
Chemical composition (%)
C
Mn
P
S
Si
Ni
Cu
20#
AISI 1020
0.17~0.23
0.35~0.65

≤

0.035

≤

0.035
0.17~0.37

≤

0.3

≤

0.25
45#
ASTM1045, DIN45
0.42~0.5
0.5~0.8

≤

0.04

≤

0.045
0.17~0.37

≤

0.25

≤

0.25
Mechanical Properties of seamless steel pipe
Steel material
Tensile Strength Mpa
Yield strength Mpa
Elongation
%
Hardness
Straightness
20#

≥

510

≥

245

≥

25

≤

156HB
0.3~1.0
45#

≥

647

≥

355

≥

16

≤

HRC62
0.3~1.0