Full Automatic Concrete Pump HJC5410THB Mobile Concrete Pump Truck with Free Parts
Acntruck International is a leading Chinese construction machinery exporter, located in the downtown of Shanghai City.
Since our company was founded, we continually introduce top Chinese construction machinery enterprises and their products to international markets. We not only make more international customers know and approbate our products, but also gradually build up friendship with construction machinery customers all over the world.
With a balanced and diversified approach towards the ever changing market scenario in perfect combination with strategic management and organic growth, Acntruck International has emerged as a renowned exporter of a wide range of top Chinese Construction Machinery.

↓↓↓ Details Parameter ↓↓↓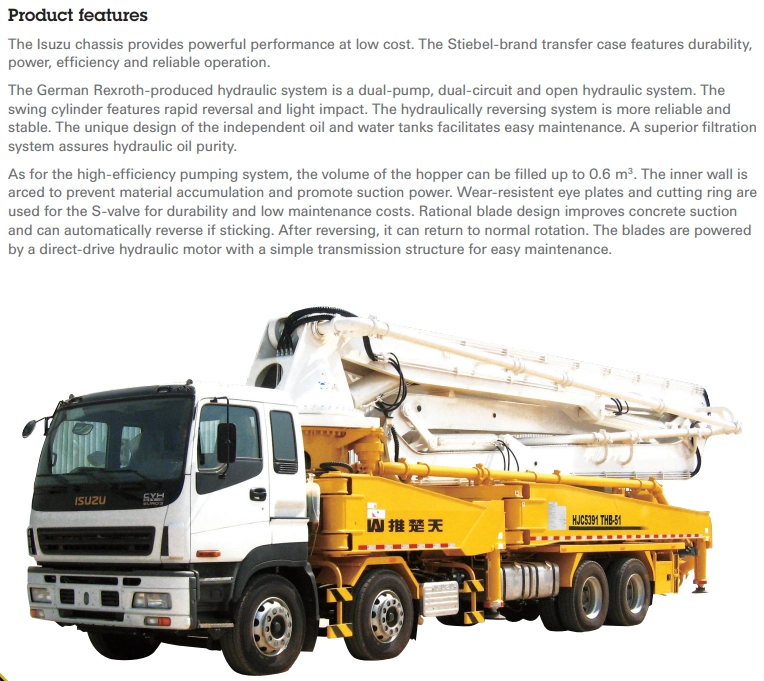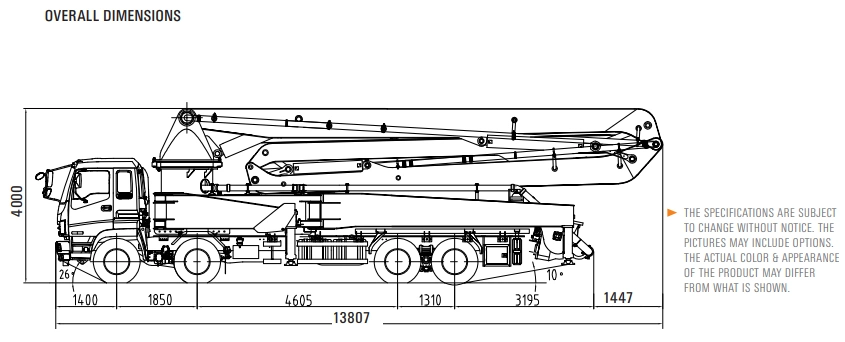 | | |
| --- | --- |
| Comparative item | HJC5410THB-56 |
| Vehicle specification | |
| Overall length (mm) | 13850 |
| Overall width (mm) | 2500 |
| Overall height (mm) | 4000 |
| Gross mass of machine (Kg) | 42000 |
| Boom parameters | |
| Folding type | 6-section RZ-shaped |
| Rotation angle for boom sections (°) | 90/180/180/240/210/100 |
| Vertical height of boom (m) | 56 |
| Horizontal height of boom (m) | 51 |
| Vertical depth of boom (m) | 37 |
| Minimum unfolding height of boom (m) | 15.2 |
| Rotation angle of turntable(°) | ±360 |
| Outrigger parameters | |
| Extending/retracting mode of outriggers | X-shaped outriggers |
| Maximum extending span of front outriggers (m) | 9.51 |
| Maximum extending span of rear outriggers (m) | 12.8 |
| Pumping system parameters | |
| Concrete theoretical displacement - High pressure (m³/h) | 120 |
| Concrete theoretical displacement - Low pressure (m³/h) | 170 |
| Theoretical pumping pressure - High pressure (Mpa) | 12 |
| Theoretical pumping pressure - Low pressure (Mpa) | 8.3 |
| Bore diameter of delivery cylinder (mm) | 260 |
| Travel of delivery cylinder (mm) | 2200 |
| Hopper capacity (L) | 800 |
| System oil pressure (Mpa) | 32 |
| Chassis Parameter | |
| Chassis Model | I-su-zu CYH51Y |
| Engine power (KW) | 287/1800rpm |
| Emission standard | Euro-III |


↓↓↓ Pictures about Product ↓↓↓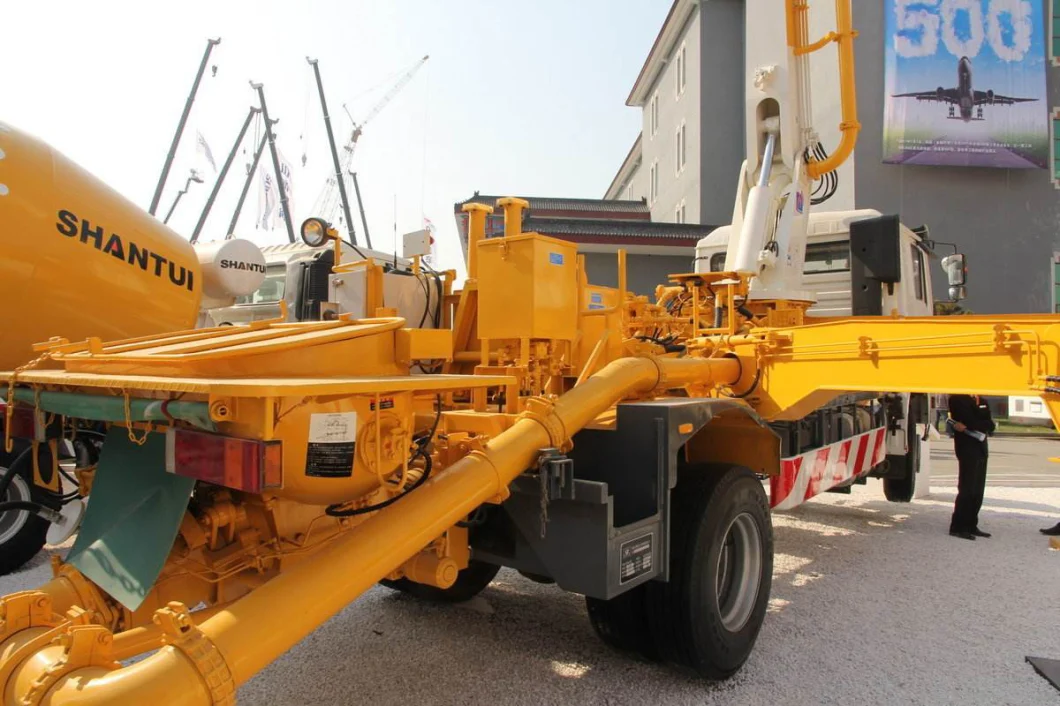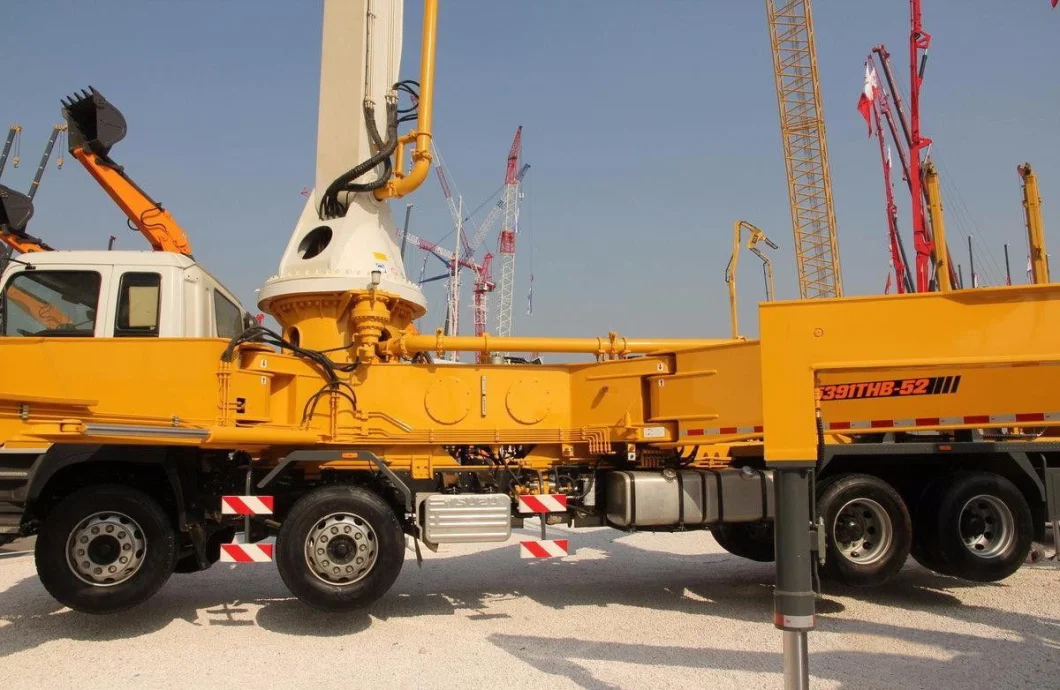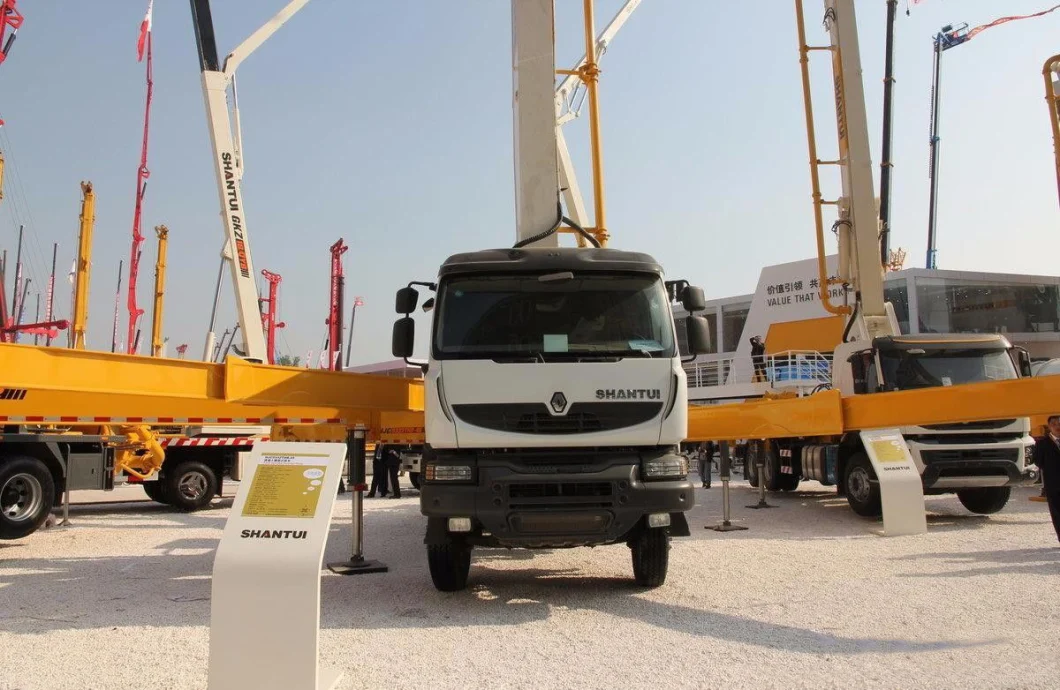 ↓↓↓ Pictures about Package ↓↓↓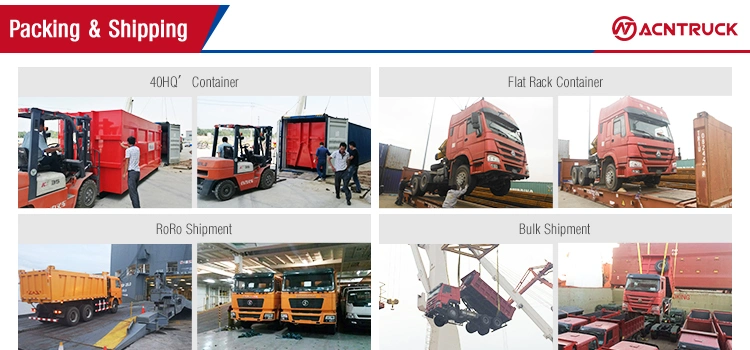 ↓↓↓ Learn More about us ↓↓↓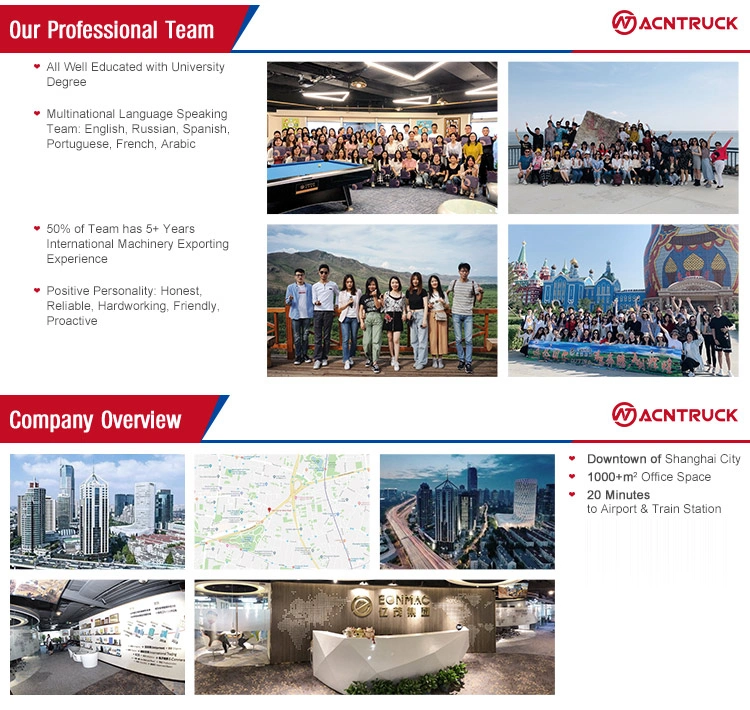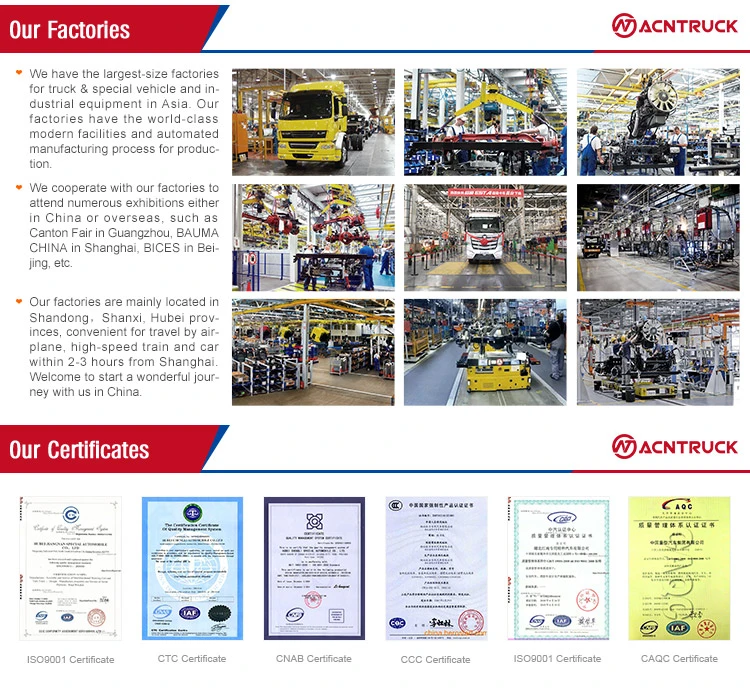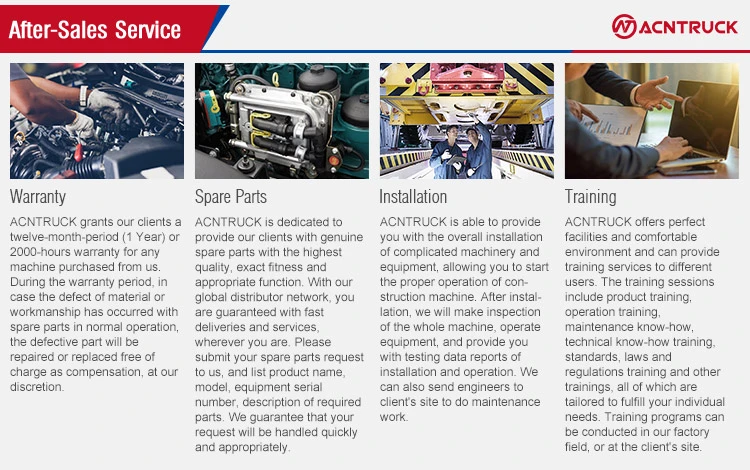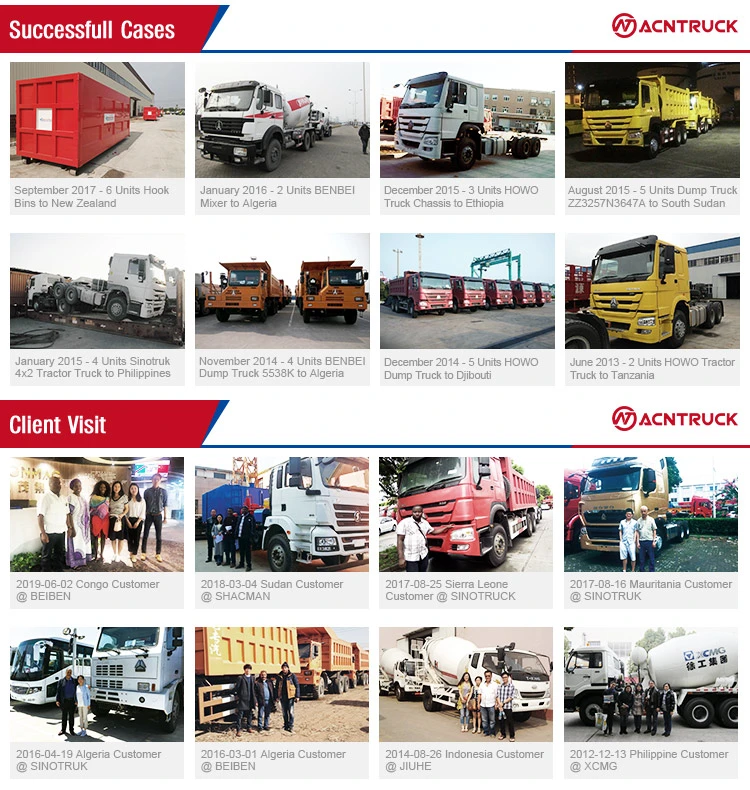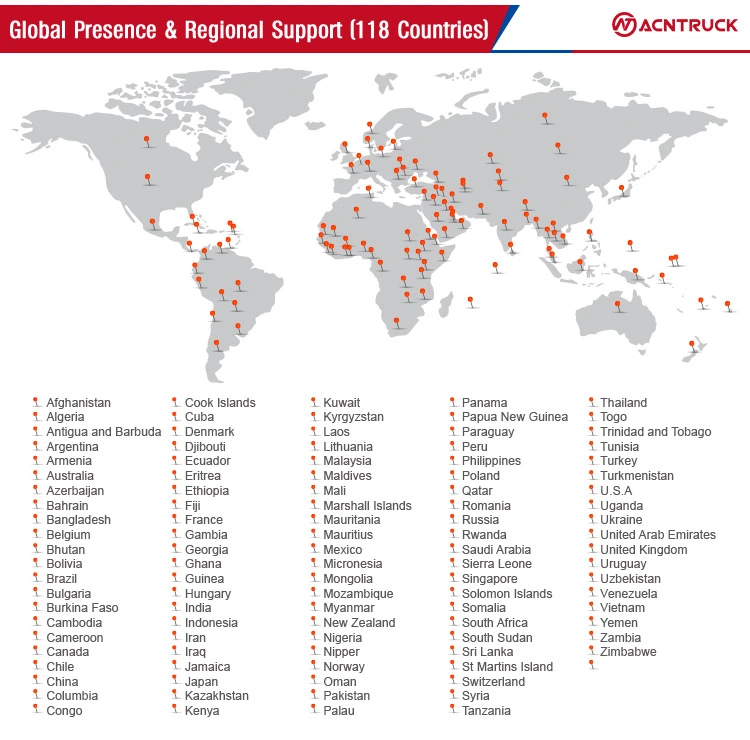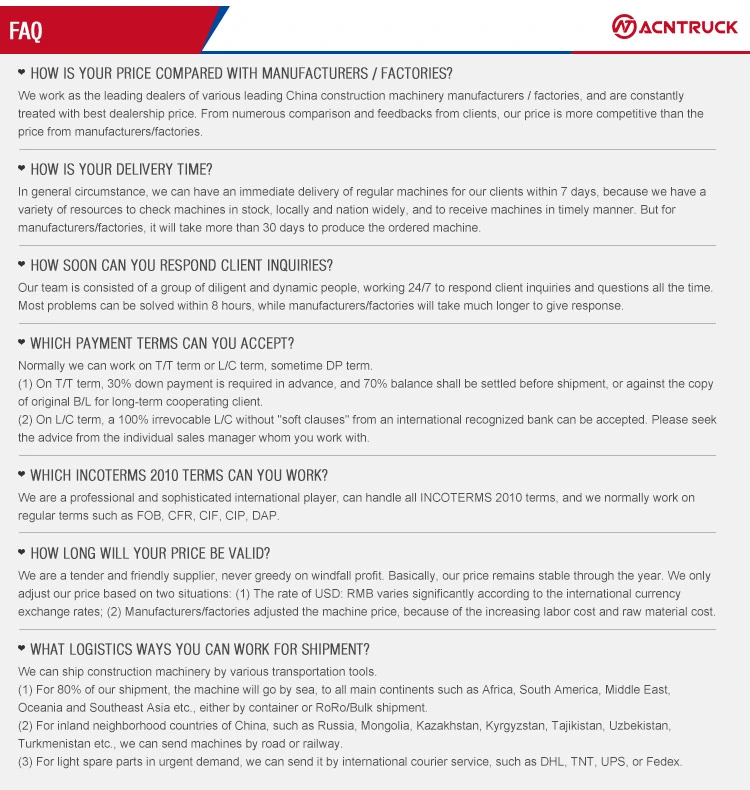 ↓↓↓ Details Parameter ↓↓↓