37m 38m 42m 47m Used Concrete Truck Construction Machinery Used Sany Truck mounted Pump Truck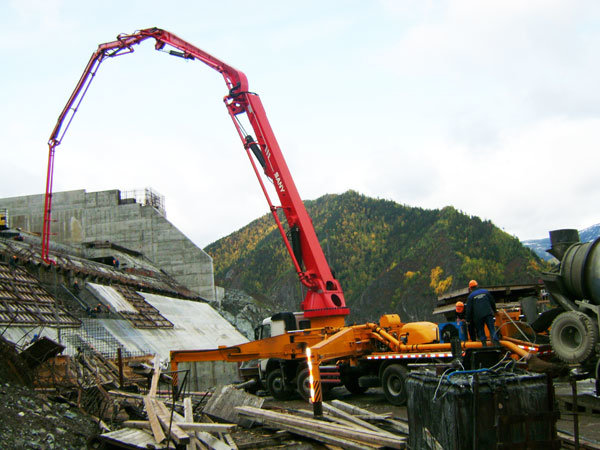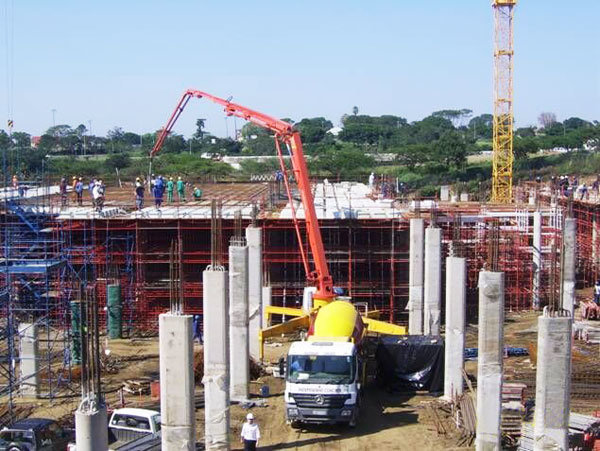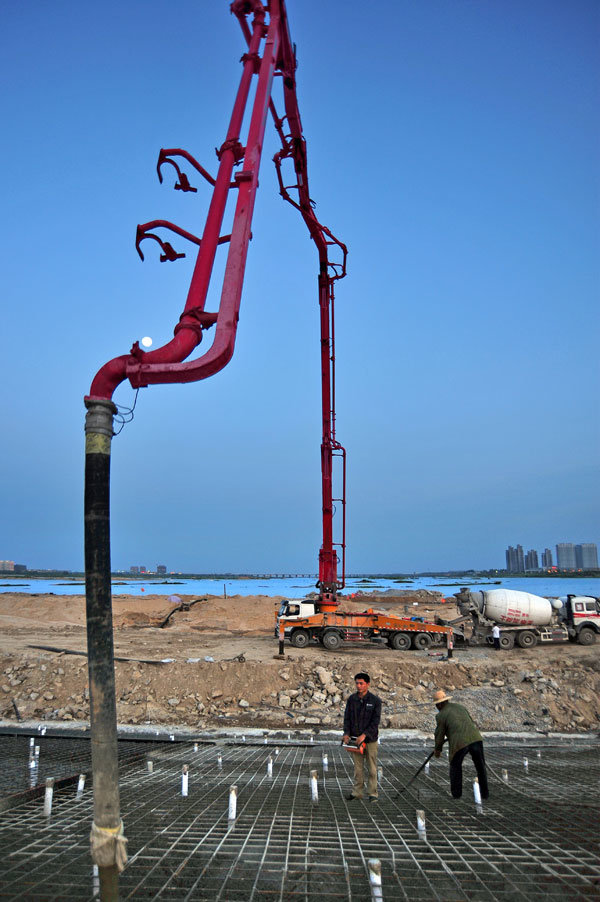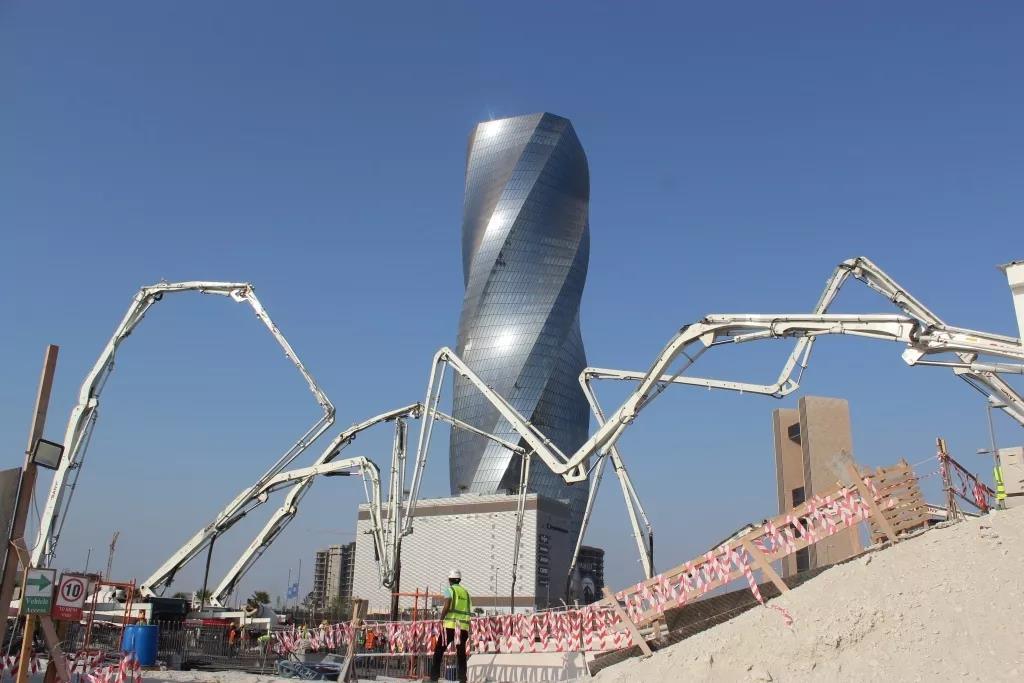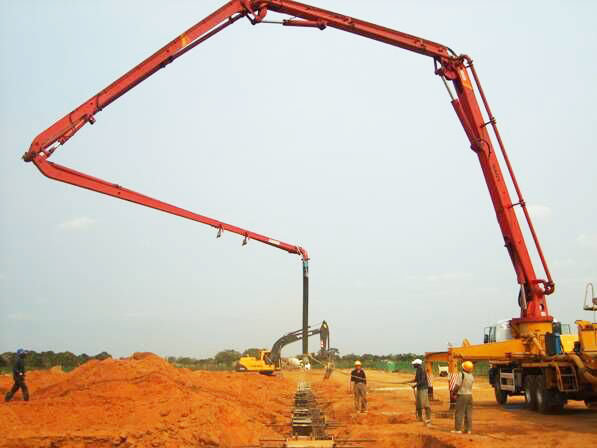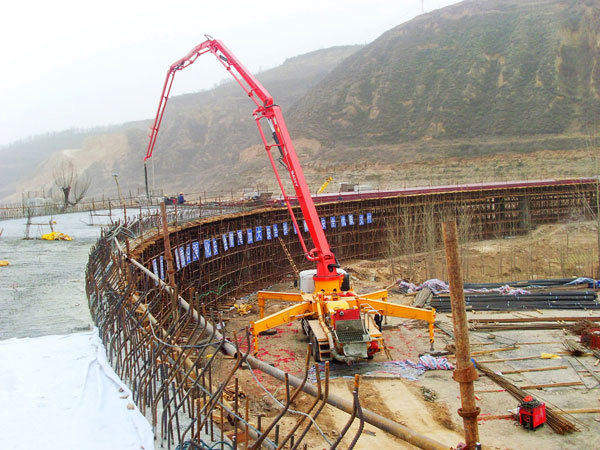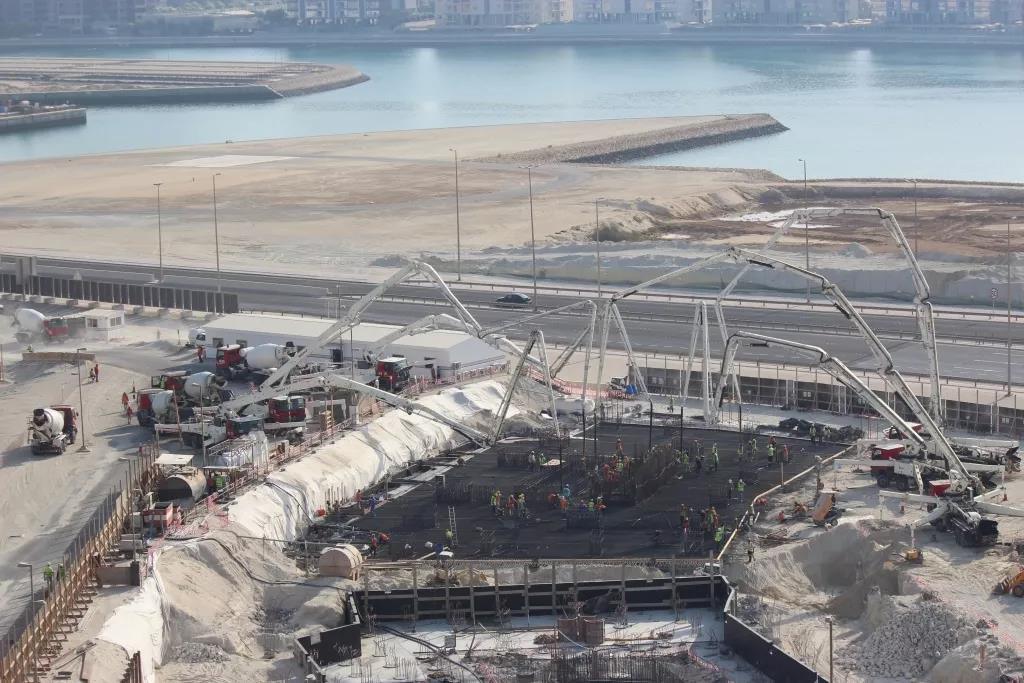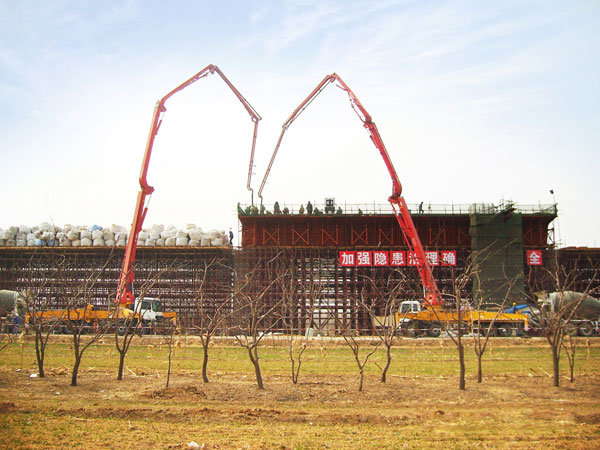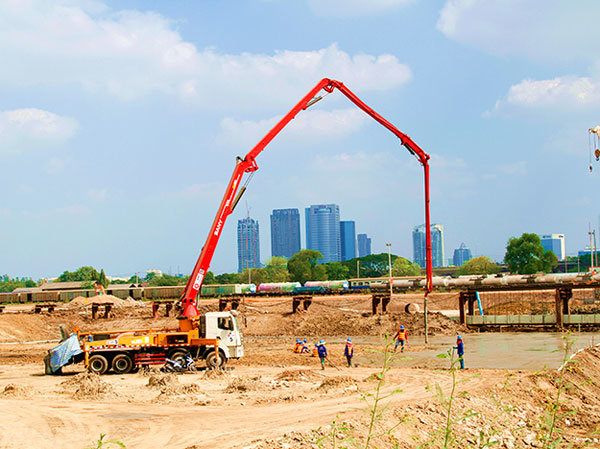 I.
MAIN FEATURES
4-section R-shaped boom with compact structure;
X-shaped outrigger with fast expansion speed and one-side support function is suitable for construction of narrow work site;
Computer controlled energy saving technique achieves optimal match between engine power and pump load, saving 20% oil consumption on average;
Pump displacement is up to 140m
3
/h (183 yd
3
/h), with stepless regulation which can meet requirements of different working conditions;
Electro hydraulic coupling controlled boom vibration absorbing technique greatly prolongs service life of the boom;
The original SYMC special controller contributes to much more stable operation of the system;
The adoption of the anti-tilting control technology improves intelligent level of the pump and enhances its safety performance;
Electro hydraulic buffer, differential pressure induction, open loop hydraulic system full-hydraulic directional control provides for small directional control impact and high reliability;.
Automatic retraction of concrete piston makes it easier to check or replace the piston;
Automatic switch-over between high and low pressure improves pumping applicability;
Functional parameters are displayed by color graphics dynamically; fault type is prompted; multiple automatic protections are provided.
II.
SPECIFICATIONS
i: OVERALL
37

M Truck-mounted Concrete Pump

Overall specifications

Model

SY5

271

THB

37D

Length

1

1904

mm

Width

2500mm

Height

3

99

0mm
ii Boom&outrigger specifications
Boom&outrigger specifications

Dead weight

2943

0kg

Vertical reach

37

.0m

Horizontal reach

33.0

m

Reach depth

21.3

m

Unfolding reach

8.3

m

1

st

section

Length

8700

mm

Articulation

9

2

°

2

nd

section

Length

786

0mm

Articulation

180°

3

rd

section

Length

805

0mm

Articulation

180

°

4

th

section

Length

839

0mm

Articulation

24

5

°

Rotation

±

36

0

°

Outrigger spread L-R-Front

620

0mm

Outrigger spread L-R-Rear

7160

mm
iii : Pump specifications
Pump specifications

Output

Low-pressure

1

40

m3/h

High-pressure

100

m3/h

Pressure

Low-pressure

8

.3

Mpa(1160psi)

High-pressure

1

2

Mpa(2320psi)

Max.strokes per




Minute

Low-pressure

22

High-pressure

1

5.5

Delivery cylinder diameter

2

6

0mm

Stroke length

200

0mm

Hydraulic system

Open loop

Hydraulic system oil pressure

32Mpa(4640psi)

Oil tank capacity

900L

Water tank capacity

6

00L

Pipeline size

125mm

End hose length

3m

End hose diameter

125mm
iv: Chassis specifications
Chassis specifications

Chassis model

ISUZU CYZ51Q

Engine type

6WF1A ISUZU

Engine power

265KW/1800rpm

(360HP/1800rpm)

Emission standard

EURII

I

Capacity of fuel tank

380L(100gal)

Displacement

14.256L(3.8gal)

Max speed

80km/h(50mile/h)

Brake distance

<=10m/30km/h

(<=32' 10''/19mile/h)
Chassis specifications

Chassis model

BENZ Actros 3341

Engine type

OM501LA.III/17

Engine power

300

KW/1800rpm

(

4

0

8

HP/1800rpm)

Emission standard

EURII

I

Capacity of fuel tank

40

0L

Displacement

1

1

.

94

6L

Max speed

80km/h(50mile/h)

Brake distance

<=10m/30km/h

(<=32' 10''/19mile/h)
Chassis specifications

Chassis model

VOLVO 6X4

Engine type

D13

Engine power

2

94

KW/

1400~

1800rpm

(

40

0HP/1800rpm)

Emission standard

EURII

I

Capacity of fuel tank

41

0L

Displacement

1

2.8

L

Max speed

80km/h(50mile/h)

Brake distance

<=10m/30km/h

(<=32' 10''/19mile/h)