Loading 5/8/10/12/16/20/25 Tons Boom Arm 4x4 Crane Hydraulic Truck Cranes Price
Hydraulic mobile truck crane is a kind of lifting and handling machinery widely used in ports, workshops, electric power, construction sites and other places. The name of the crane is the uniform title for lifting appliances. The main cranes are usually Truck chassis crane, Monolithic crane, Lorry crane. The usefulness of cranes is lifting equipment, emergency rescue, lifting, machinery, and rescue.
From
5
ton to 25ton is available, also can produce Customized according to your requirements.
1.Leading lifting performance and traveling performance.
2.Mature and reliable double pump confluence technology, highest hoisting, elevating and telescoping efficiency in the industry.
3.Improved reliability of radiation and electric systems, safer lifting and driving operation
4.Air-assisting shift gears bring more comfortable operation
5.New upgraded outline and humanized design, more comfortable driving operation.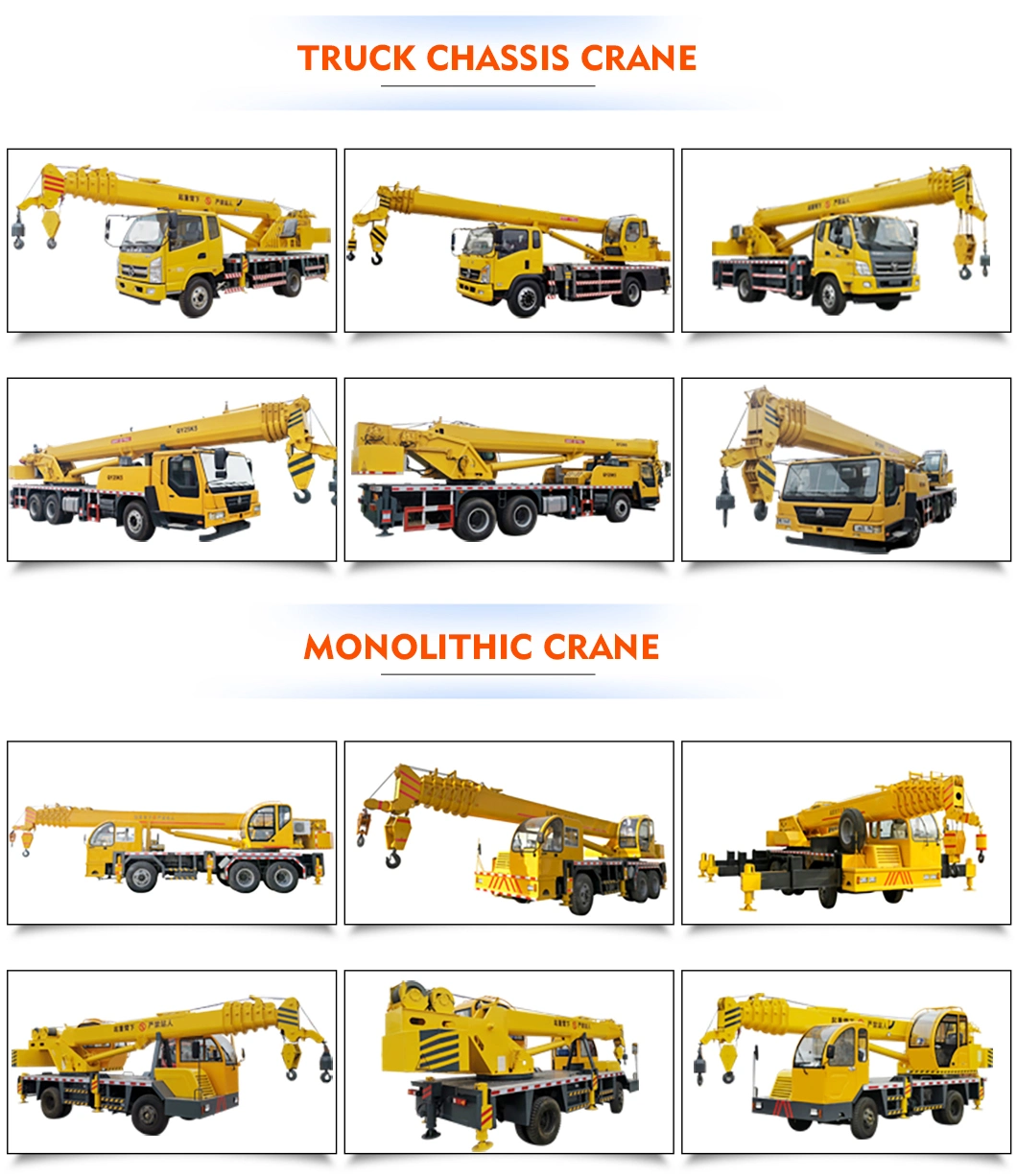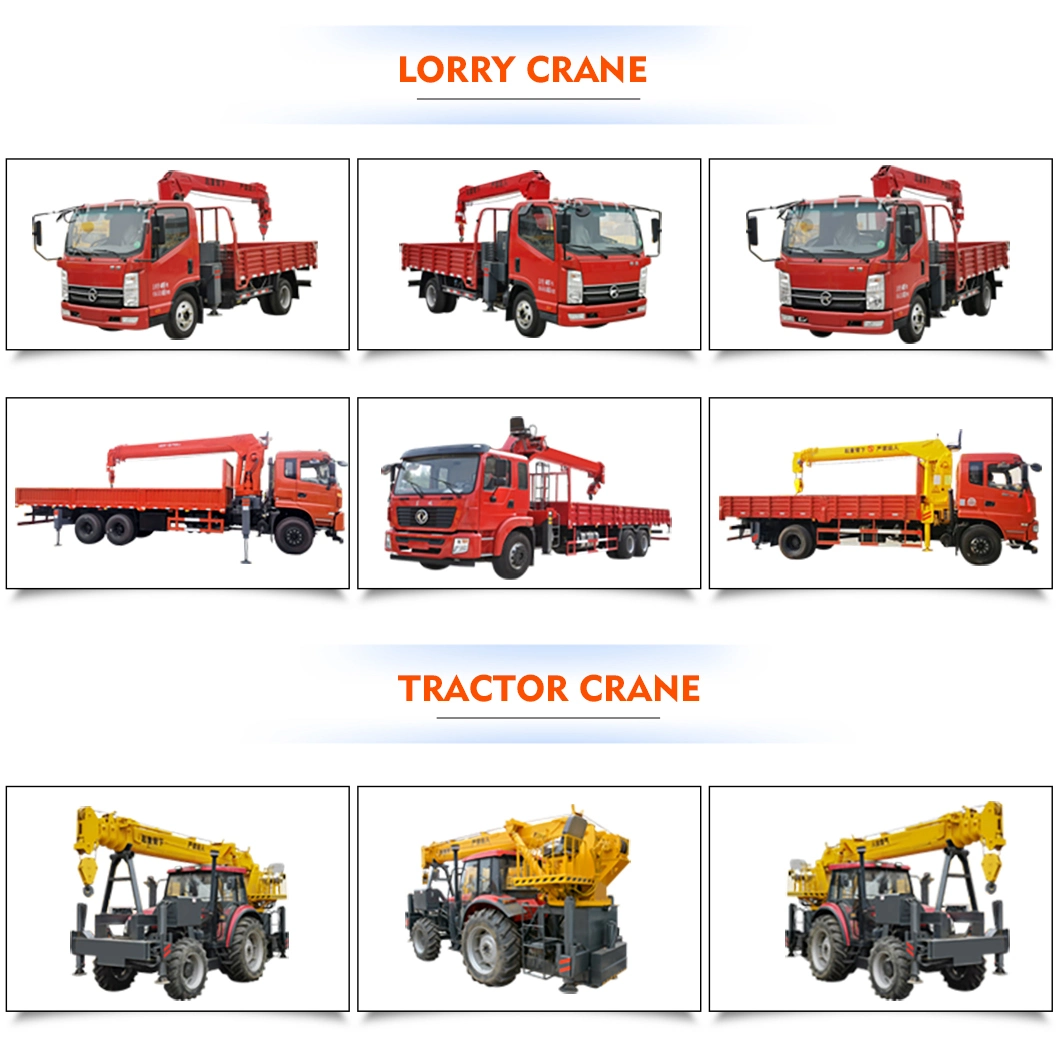 | | | | | | |
| --- | --- | --- | --- | --- | --- |
| Model | OKT-8T | OKT-10T | OKT-12T | OKT-16T | 25T |
| Rated elevating capacity | 8000kg | 10000kg | 12000KG | 16000KG | 25000KG |
| Max. Lifting Height | 25m | 27m | 27 m | 33M | 34m |
| Power | 64kw | 95kw | 15kw | 18.5kw (optional) | 196kw |
| Throttle | Hydraulic | Hydraulic | Hydraulic | Hydraulic | Hydraulic |
| Speed | 55km/h | 75km/h | 88Km/h | 85Km/h | / |
| Tyres | 750-16LT | 8.25-16 | 825R20 | 900R20 | 1100-20 |
| Wheelbase | 3200mm | 3800mm | 3815mm | 4400mm | 4300/5700mm |
| Brake | air brake | air brake | Air brake | Air brake | Air brak |
CHARACTERISTICS
1. Our truck crane, which is developed independently to adapt to the market demands, is a new-generation and high-performance product integrating our company many years' manufacturing experience with advanced technologies. Its performances such as lifting height, boom length, working speed and lifting capacity have achieved advanced international level.
2. The truck crane, with spacious cab and compact decoration, adopts full slewing system, 4-section telescopic boom sections, hydraulic proportional control system and self-made full-width special purpose chassis with three axles.
3. The system with latest load feedback hydraulic operated proportional directional control valve and quadruple gear pump, and the safety devices fitted in hydraulic system, such as relief valve, balance valve, hydraulic lock and brake valve etc., prevents the oil line from overloading and the accidents caused by oil pipe breakage and makes full use of the working capacity of each actuating mechanism. Thus the reliability and safety of the crane are increased.
4. The safety devices such as load moment limiter, and the complete lighting system equipped in the crane ensure your safety during operation and are convenient for night work.