ZOOMLION New 49X-6RZ Concrete Pump Truck Mounted Pump Truck
Product Description
• Compact in design, 49m pump mounted on a 4-axle truck.
• Efficient pump unit, ideal for long time use.
• Agile placing boom with 6 arms with unfolding height 9.5m only,which gives a wide work range.
• One side lateral support enables to work in narrow sites.
• Controller is designed for heavy duty use, with a monitor, itmonitors the pump intelligently on working data management,real-time diagnostics, alarm logging, and service interval notice.
• Rich in configurations and high quality components.
• Boom with damping technology.
• Stabilization control on boom.
• Multilingual man-machine interface system.
• PWM+CAN dual communication mode remote control.
Technical Parameters
Distribution valve
S-valve
Max. Concrete Output
m3/h
170/120
Max. Concrete Pressure
MPa
8.3/12
Delivery Cylinder
mm
260
Stroke Length
mm
2100
Strokes
1/min
25/18.5
Hopper Capacity
L
600
Filling height
mm
1540
Hydraulic System
Open
Hydraulic oil cooling
Double fans
High/Low Press. Switch
Automatic
Lubrication on pump
Automatic
Lubrication on hopper
Automatic
GPS Data Manage
Optional
Boom Control Valve
Proportional
Number of Arms
6
Folding System
RZ
Max. Reach Vertical
m
49
Max. Reach Horizontal
m
45
Max. Reach Depth
m
34.1
Min. Unfolding Height
m
9.5
End Hose Length
m
3
Pipeline
DN125/5.5
Slewing Range
±270°
Slewing Motor
2 Motor
Remote Control System
Radio
Water Pump
20L/min, 60bar
Tool kits with box
Standard
Product Pictures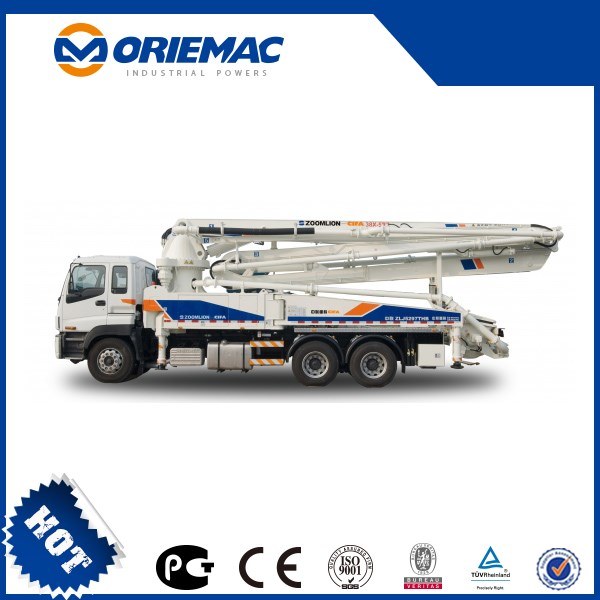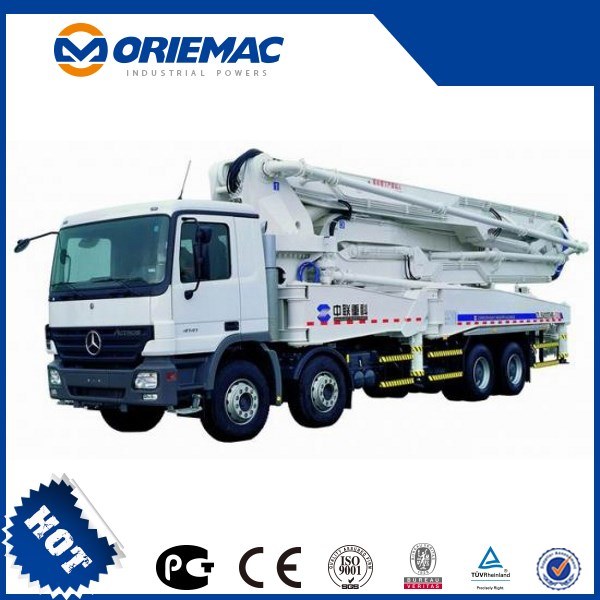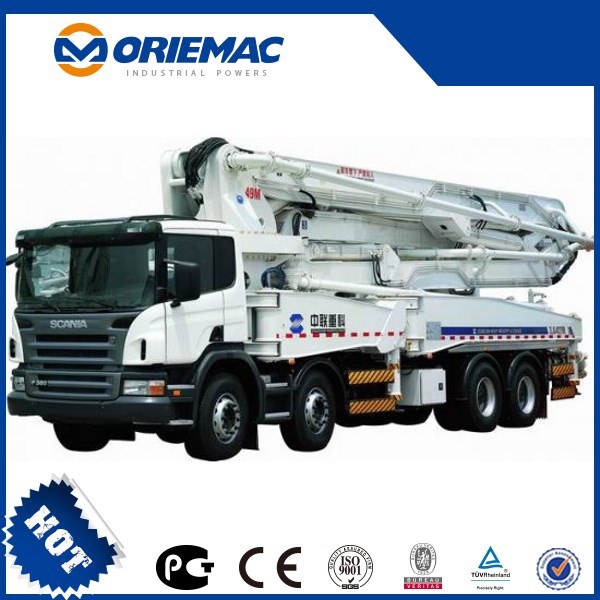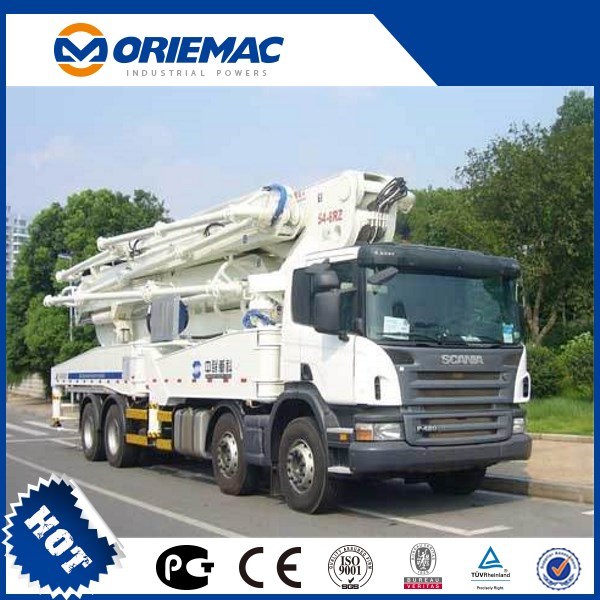 Company Information